The Master in International Cooperation and Development (MICD), is a post-graduate and multi-disciplinary program aiming to provide students with competencies and skills necessary to contribute to a varied area for development and humanitarian response in Nepal and in the International scenario. The Master's Program is designed to equip learners with both the academic background necessary to approach development in a critical way, and the project management skills needed by NGOs, development agencies and public institutions.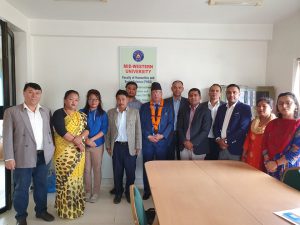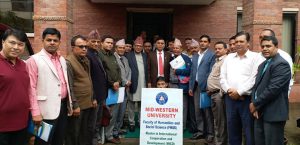 The Master's Program is open to a wide range of candidates:
Development practitioners who are looking to further develop their knowledge and upgrade their skills in the field of development cooperation, project planning and management.
Professionals who intend to change their professional track and approach the field of development cooperation for the first time.
University graduates from any discipline who want to establish their career in national and international NGOs, UN agencies, bilateral and multilateral projects.
Thanks to the broad network with European higher education institutions, international and national organizations, MICD aims at opening up job opportunities for upgrading in the professional career.
Starting from 2012, The Master's Program is offered by the Graduate School of Humanities and Social Science (GSHSS) of Mid-West University (MU) of Nepal, in academic and technical cooperation with the University of Pavia in Italy, the University Institute for Advanced Studies (IUSS) and the Cooperation and Development Network of Pavia (CDN).